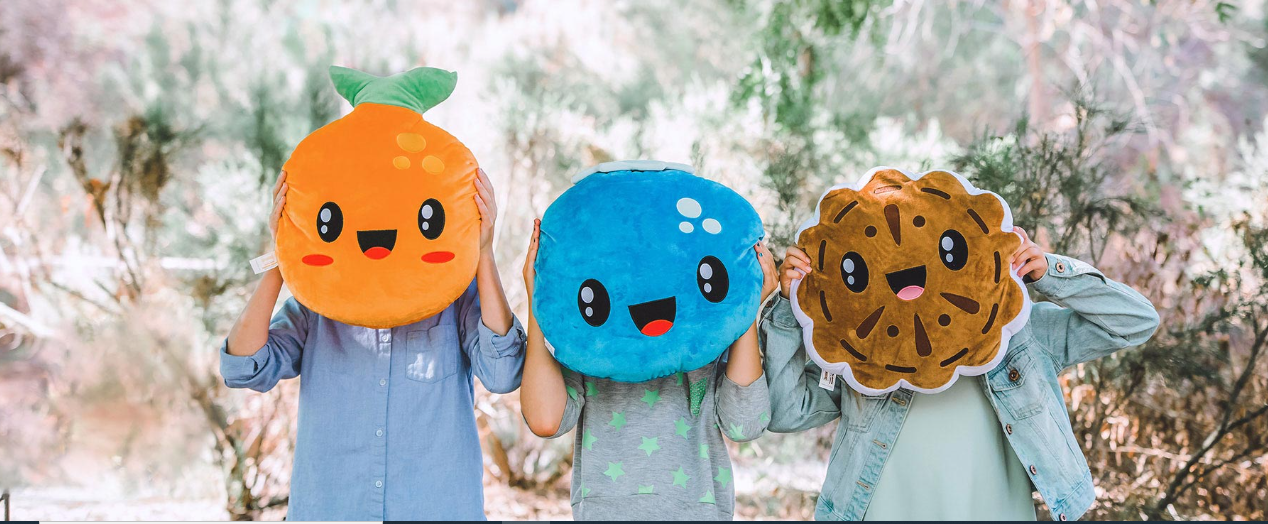 The World's Best Smelling Pillows
Smillows are super soft accent throw pillows with gourmet scented microbeads sewn deep into the stuffing. Each Smillow is approximately 15 inches tall; sizes vary by style/ character. Scents last up to two years and come in vacuum sealed plastic.These unique scented pillows look great on beds, couches, kids play areas, and wherever else you need extra cuddly cuteness.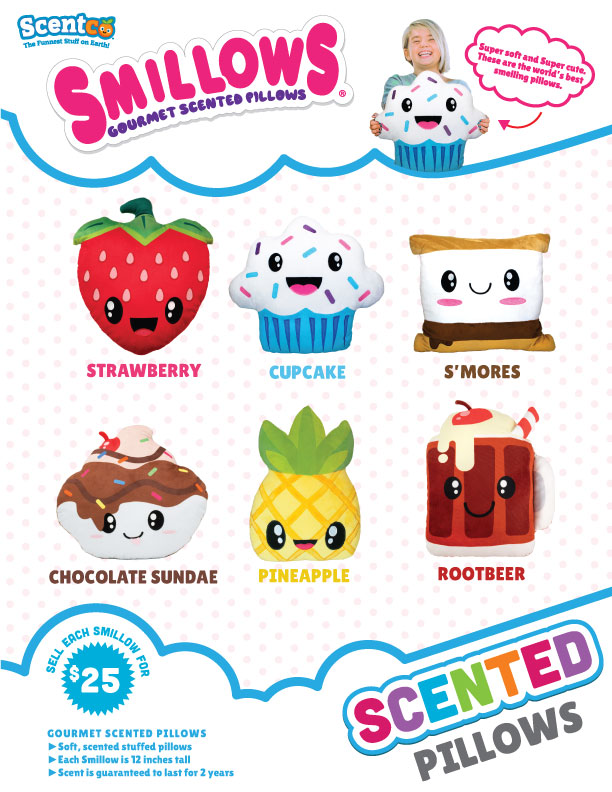 - FREE take home colored flyer for each student.

- Schools make 40% profit.

- Smillows are scented pillows.

- The smell is guaranteed to last 2 years.

- Each Smillows is vacuum sealed.

- An assortment of 6 scented plush pillows.

- Smillows are approximately 15 inches tall.

- No money upfront.

- Easy to run, can be run by one volunteer.

- School Make $10 profit per pillow

- Sell For $25 a pillow.